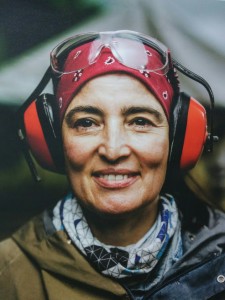 Helga has started her artistic education with an apprenticeship for sculpting in Bad Kleinkirchheim/ Austria. In summer 1998 she worked in the Gallery of Timeless Sculptures in Kings Beach in California and gained a lot of knowledge in casting techniques and wood carving.
In September 2010 she joined the master course for cultural production in Salzburg and finished her studies in October 2012. It was there when she started to work on the "The Stone Diary", a book series documenting her intercultural artistic cooperations. Inspired through her interest in foreign cultures and her aim to connect cultural and social economic development through arts between different cultures give rise to this undertaking.
My  motivation for the project the "Stone Diary"
The reason why I have developed the "Stone Diary" was, because I have been frustrated by people's misconceptions of foreign cultures for a long time. I have also wanted to use my position as a sculptor to, in some small way, change people view other cultures.
By creating and producing artworks I wished to combine the creative process with a greater project involving other sculptors and people all over the world with the aim to abolish stereotypes and misconceptions of foreign cultures around the globe. Looking for a medium to convey this message I developed during the MA programme for Cultural Production in 2010, this idea further. The result was the "Stone Diary", which is an ongoing book series that documents my artistic activities in foreign countries.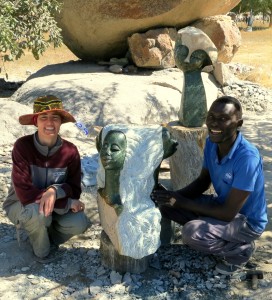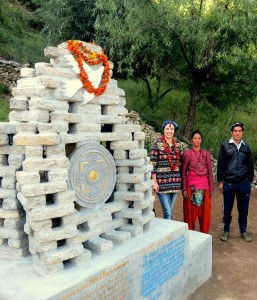 By now two volumes in 2012 and 2014 have been realized. Fortunately I have found sculptors in Zimbabwe who were willing to work with me on my first volume of the Stone Diary. The second volume is about our experience how we have built the Miteri Peace Sculpture for the people of Jumla in West-Nepal.
At the moment I am focusing on Khachkars – the Armenian Cross-Stones. Through very dear Armenian friends here in Austria I got to know the story of the Armenian Cross-Stones, and was immediately fascinated by them. Their charisma captured my imagination insomuch, that I decided to explore their story in "Stone Diary 3". Now I am looking for people who know about this topic, and try to get in contact with Armenian sculptors and historians.
My personal intercultural engagement in my artistic project aims at
finding out about our similarities not only differences between different cultures
promoting intercultural encounters
encouraging socio-economic development through artistic projects
making people visible
creating a piece of art by facing up a different culture and involving residents
abolishing prejudices against the "other"
building partnerships
mediating cultural knowledge through my book series "Stone Diary"
Clayworks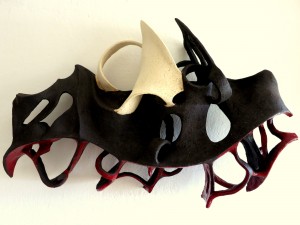 In summer 2010 I created a portrait of Gustav Mahler, the photos show the process of casting. First step was to make a drawing, then I formed the portrait out of clay, later the sculpture was casted with plaster.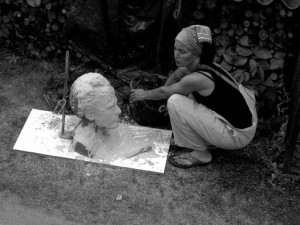 Afterwards the clay was removed and cement was filled into the form and had to desiccate. Portrait of the composer Gustav Mahler: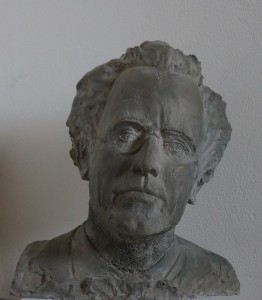 "La Conchiglia qui torna al largo…" 2006 (Carrara Marble)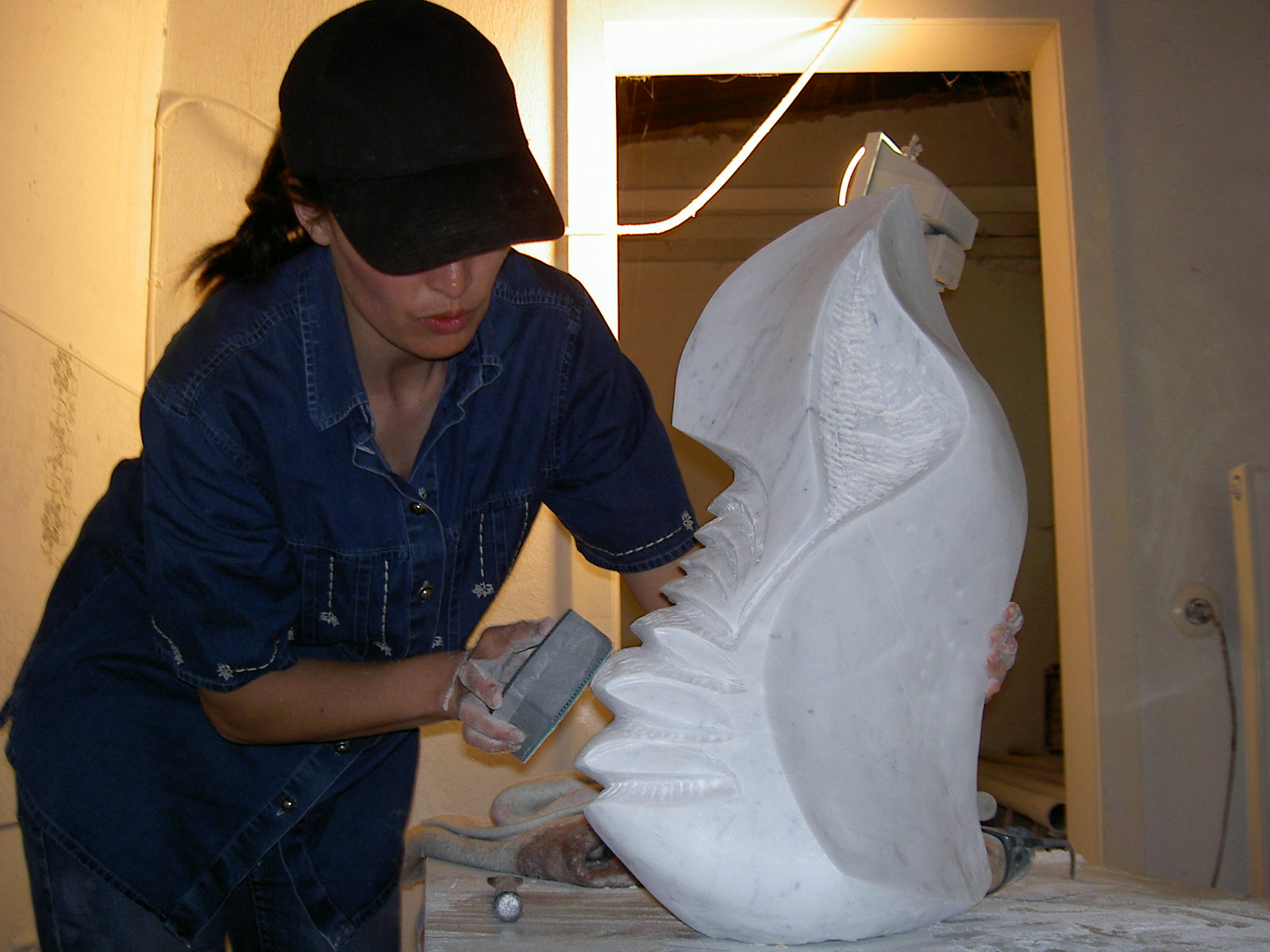 WORKS in PUBLIC SPACES
Near Heidelberg in Germany she has created two works in public space, titled "The Wave" and "The Door of Attentiveness". These two works of large size has been created out of red sandstone of which there is a great deposit in this area. The place of exhibition is to be found along two different hiking paths in the Odenwald.
"Door of Attentiveness" 2010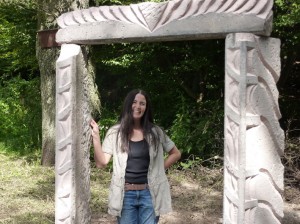 "The Wave" 2000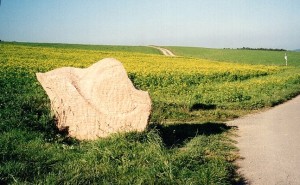 "Secret" and "United Power" in Zimbabwe/ Chitungwiza Arts Center 2012 (Green Opal)
"Miteri Peace Sculpture" in Nepal/ Jumla 2014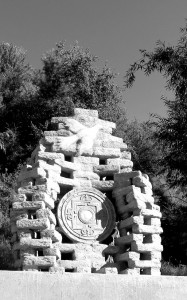 "Trachythea", Menet/ France 2016 (Trachyt)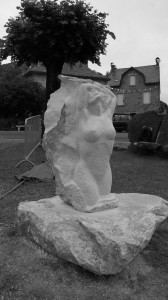 "Window for Christos", Lympia/Cyprus 2017 (Marble)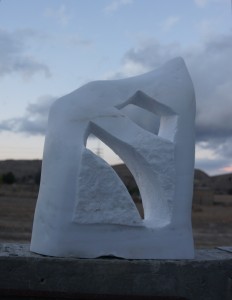 Giant Buddha, Austria 2018 (Diabas)