I am very glad to announce that I have been invited again to participate in the Exhibition Venice ART Biennale "Personal Structures – Reflections", which is organized by the ECC European Cultural Centre and hosted by the GAA Foundation in the context of the Venice Biennale.
Exhibition: Venice, April 23 – Nov 27 2019
Palazzo Mora
Palazzo Bembo
Giardini Marinaressa
This year I will exhibit a sculpture made of Krastaler marble in the Giardini Marinaressa Levante. The title of the artpiece is:
FIVE MOMENTS
alone together
-  it was created for the art collection Johannes Schwaiger in Austria.
In my search for the accomplished form I often get inspired by the shapes that are to be found in nature. This is also the case in the work presented here. It follows a woodcut that was inspired by a picture of resting butterflies on their thousands of kilometres long journey. I invite you to join this play of shapes!
Here some photos of the working process: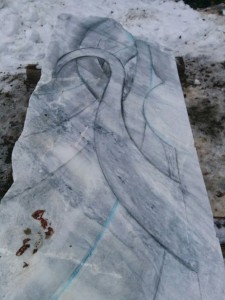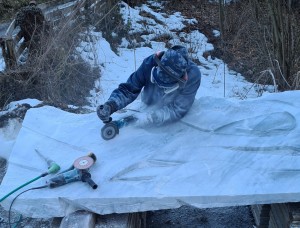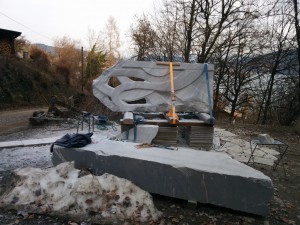 Now in Venice in Marinaressa Garden Levante !