artifact Gallery
84 Orchard Street
New York
Photos from my paperworks on view from 3rd of November to 22nd of November 2021 in this awesome gallery in Manhattan, Lower Eastside
On the left side in links on the blogroll there is a video of my works published by the creative artifact-team !
The title of this print series is "SHADOW and LIGHT - Hurricane of Silence", and is dedicated to my mum, who passed away this autumn and my granddaughter Matea, who was born in July this year.
SHADOW and LIGHT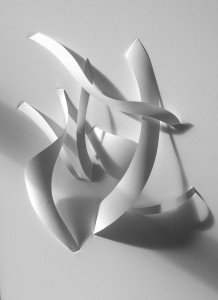 Hurricane of Silence
Deep inside you
lies the script
of the old days
firmly encoded
open there
-
A tower of heaven
on bright clouds
bears in the endless
true core
quietly someone new
-
A hurricane of silence
in every leaf that moves
whispering from the end
that is the beginning too
-
A circle of light
spinning around
what carries breath
through all doors
into nothingness
that is all
-
Trembling and booming
it rears up
in strong arms
eternally
to the pulse of the
endless time
-
Original text in German by Karin Loitsch, translated by myself
Hurricane of Silence is a song from Karin Loitsch. a dear friend of mine, it is originally written in German. To hear Karin singing this song, was a big source of inspiration for my work, these words carry the embodiment of female power for me.