I am very glad to announce that I have been invited to participate in the Exhibition Venice ART Biennale "Personal Structures – Identities", which is organized by the ECC European Cultural Centre and hosted by the GAA Foundation in the context of the Venice Biennale. It is a great honour for me having been selected and to get the opportunity to show my work to a huge audience.
Exhibition: Venice, May 11- Nov 24 2019
Palazzo Mora
Palazzo Bembo
Giardini Marinessa
My sculptural installation " THIRD SPACES: The Bridge to the Other is Imagination" can be seen in Palazzo Bembo, Room 20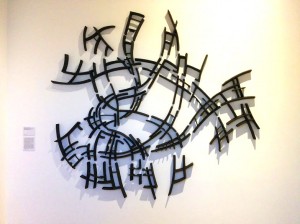 Thoughts about the artwork by Michael Gfrerrer
Gedanken zum Werk von Michael Gfrerrer
.